MEET OUR TEAM
1661 W Murray Dr
Farmington, New Mexico 87401
View map
Ray Vickers Jr.
General Manger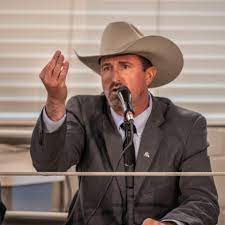 Shane Hatch
Auctioneer
ABOUT US
Farmington auto auction opened on Monday night November 21, 1994. Selling only 17 units the first night. The sale remained on Monday nights until January of 2008. Farmington auto auction moved the sale to Wednesday mornings at 10 am. Providing a wholesale market for dealers in the area establishing lifelong relationships. Over the years FAA has grown and established many national accounts.
The FAA staff is second to none. We pride ourselves in the best customer service possible. In 2012 FAA secured the GSA contract selling over 2000 government vehicles since June 2012. We strive to grow our dealer base and hope to see you at the next sale.
Family owned and operated since 1994
10 acre lot with 8000 sq ft building, including 2 lanes, snack bar, and offices
Sale day is Wednesday with a sale at 10:00 am
Member of National Auto Auction Association since 2005
Member of New Mexico Independent Automobile Dealers Association since 1994
FAA – A brief history
The Vickers family, Ray Sr., Lynn, and Ray Jr., have been in the car business since 1961 when Ray Sr. began working at Erickson Pontiac in Farmington, NM. In 1979 Ray bought the dealership with a partner and renamed it Kennedy-Vickers Pontiac. He then made a decision to go out on his own, and, in 1980, opened Ray Vickers Special Cars, which is still up and running today.
In 1994 the Vickers, an automotive family at heart, saw a place for a dealers auto auction in the Farmington Area and took a chance.
We're still here today employing 10+ people and thriving. We'd love a chance to earn your business today!!